Description
For low pressure water supply networks
What are the features of the model?
The reverse osmosis filter Ecosoft Standard is designed to purify drinking water in houses and apartments with low pressure in the cold water pipeline. The filter removes 99.8% of contaminants, including bacteria and viruses. Purified water is completely safe for the human body. It is ideal for both drinking and cooking.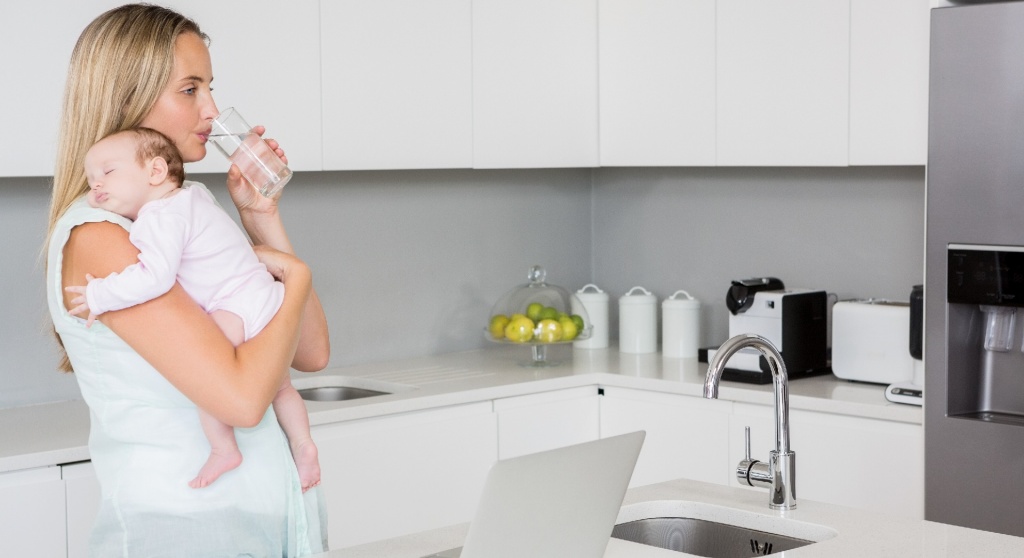 Reverse Osmosis Benefits
Reverse osmosis is the most advanced water treatment technology available to everyone.
The main element of the filter is a reverse osmosis membrane. The Ecosoft Standard filter has a membrane element with a capacity of 8 l / h. Purified water does not require boiling and is completely safe for young children.
With a reverse osmosis filter, you can enjoy clean and tasty water at an affordable price every day.
Benefits of a pump filter
For normal operation of the filter, water must be supplied to the reverse osmosis membrane under a certain pressure. When pressure drops, water molecules do not pass through the surface of the membrane, and its performance drops sharply. To compensate for the insufficient pressure of the pipeline, use a booster pump (pump).
The pump has a microcontroller and 2 pressure sensors (before and after the membrane). If the pressure in front of the diaphragm is lower than necessary, the pump is turned on. When the required pressure is reached, the pump is temporarily shut off.
Who is better for whom?
The reverse osmosis filter Ecosoft Standard with a pump is suitable for apartments and houses with low water pressure. Will provide water of ideal quality to a family of 3 people.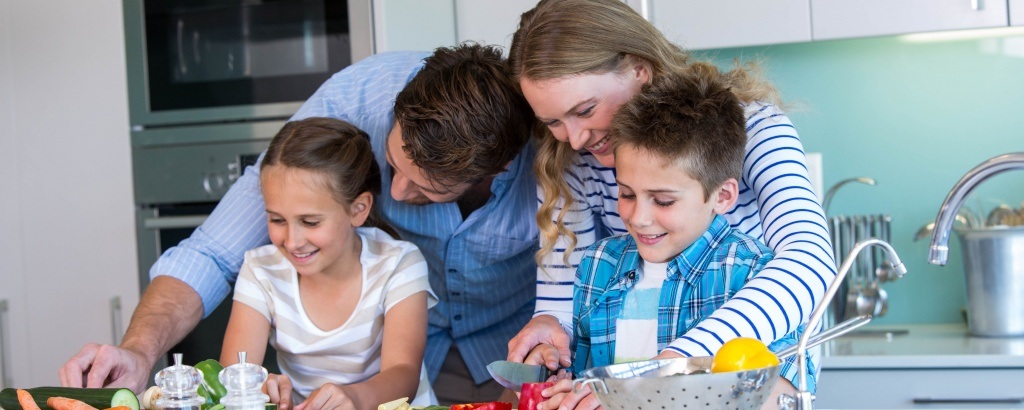 Filtration stages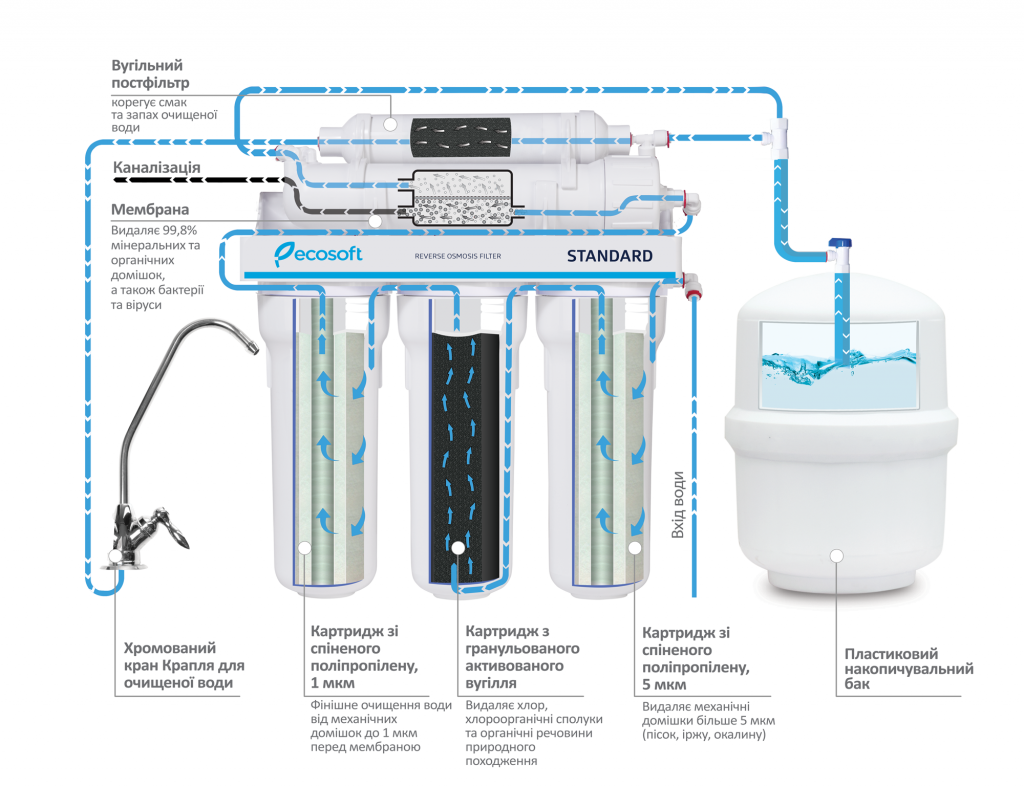 In the process of purification, the water goes through 5 stages in succession, for each of which a separate cartridge is provided in the filter.
First stage
Preliminary purification of water from mechanical impurities. Passing through a cartridge of porous polypropylene fiber, water is purified from particles of silt, sand, and rust.
Second stage
Water purification from organic and organochlorine substances, as well as chlorine. The taste, color and smell of water improves. Inside the cartridge is activated carbon in the form of granules.
Third stage
Finishing water purification from the smallest particles of mechanical impurities in front of the reverse osmosis membrane.
Fourth step
The main stage of filtration. Water after pre-treatment, gets on the membrane, which reliably holds 99.8% of contaminants.
Fifth step
The carbon post-filter gives the purified water a light, slightly sweetish aftertaste.